Create Your Own TropiChop® Bowl
Pick Your Base (Pick One)
White Rice, Brown Rice, Lettuce, Yellow Rice & Veggies, 1/2 Rice & 1/2 Lettuce, Mac & Cheese, or Mashed Potatoes & Gravy
Add Your Protein (Pick One)
Choose one: Grilled Chicken, Crispy Chicken, Roast Pork, Shredded Chicken (spicy or non-spicy), Vegan Chimichurri Chicken, or Churrasco Steak.
Top it (with as many as you like)
Black Beans, Tomatoes, Peppers, Sautéed Onions, Avocado, and Kernel Corn
Choose from our Tempting Signature Sauces
Guava BBQ, Fresh Salsa, Curry Mustard, Cilantro Garlic, Pollo Tropical Hot Sauce, Pineapple Rum Sauce, Avocado Cilantro, Spicy Poyo Poyo, and BBQ.
Just a few examples of TropiChop® Bowls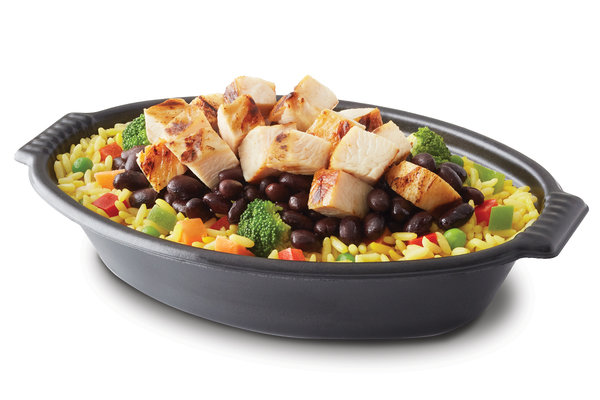 Grilled Chicken, Yellow Rice & Black Beans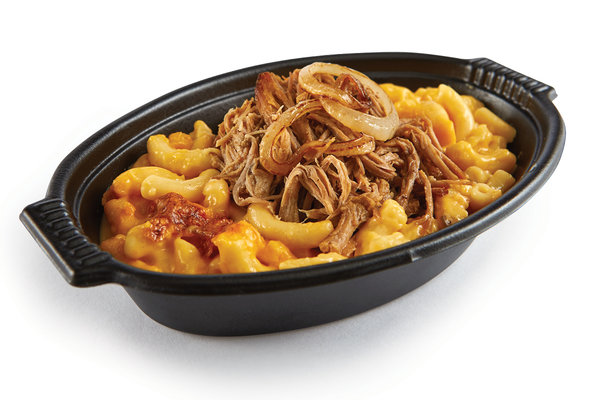 Pork Roast over Mac & Cheese*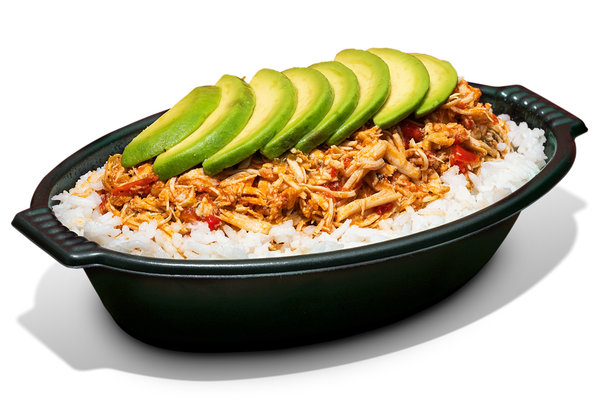 Shredded Chicken TropiChop® (Spicy or Non-Spicy)
Want to enjoy our Cuban "ropa vieja style" chicken? Try one of our amazing TropiChops® featuring our shredded chicken mixed with our special savory house made tomato sauce, either mild or spicy with a touch of with our srirracha sauce, both with sautéed onions and peppers. They come topped with deliciously fresh sliced avocado over your choice of rice. These bowls are going to make your tastebuds happy!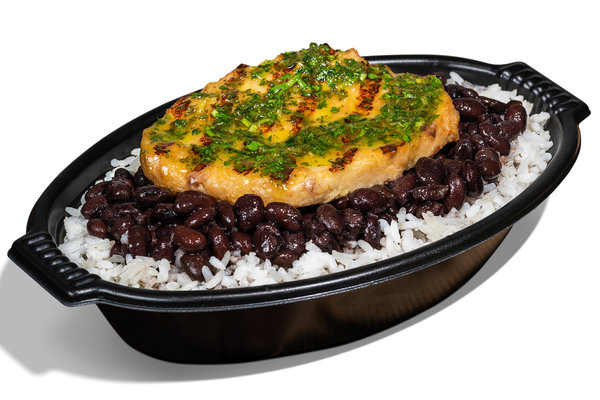 Vegan Chimichurri Chicken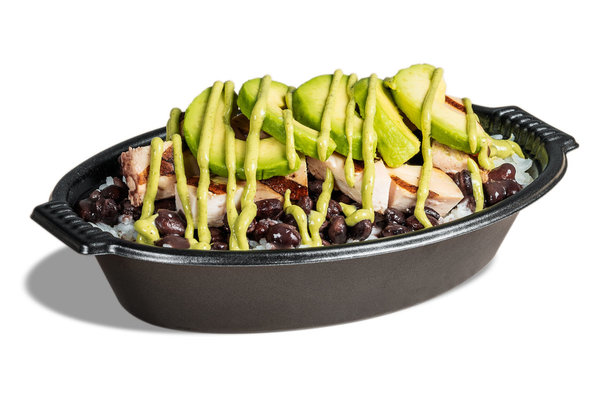 Avocado Cilantro TropiChop®
Our fan favorite has a new attitude! Your choice of rice, beans, grilled or crispy chicken, fresh avocado slices, and our new avocado cilantro sauce come together to take the Tropichop® to the next level.
* Available in some markets