Create Your Own TropiChop® Bowl
Pick Your Base (Pick One)
White Rice, Brown Rice, Lettuce, Yellow Rice & Veggies, or 1/2 Rice & 1/2 Lettuce
Add Your Protein (Pick One)
Grilled Chicken, Crispy Chicken, Roast Pork, Vegan Picadillo, Vegetarian, Pollo and Pork Duo, or Churrasco Steak
Top it (with as many as you like)
Black Beans, Tomatoes, Peppers, Sautéed Onions, Avocado, and Kernel Corn.
Choose from our Tempting Signature Sauces
Guava BBQ, Fresh Salsa, Chopped Onion, Sliced Jalapeno, Curry Mustard, Cilantro Garlic, Pollo Tropical Hot Sauce, Pineapple Rum Sauce, Spicy Poyo Poyo, Mango Habanero, and BBQ.
Just a few examples of TropiChop® Bowls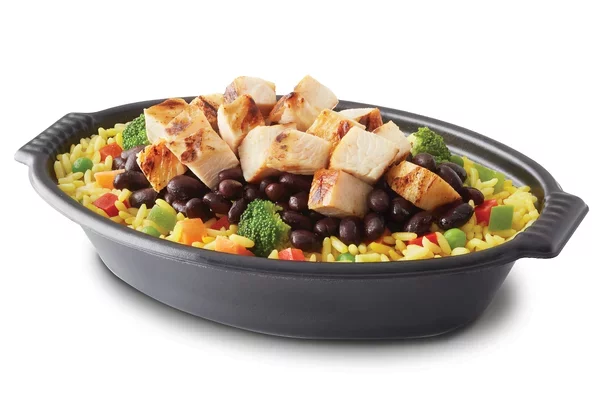 Grilled Chicken, Yellow Rice & Black Beans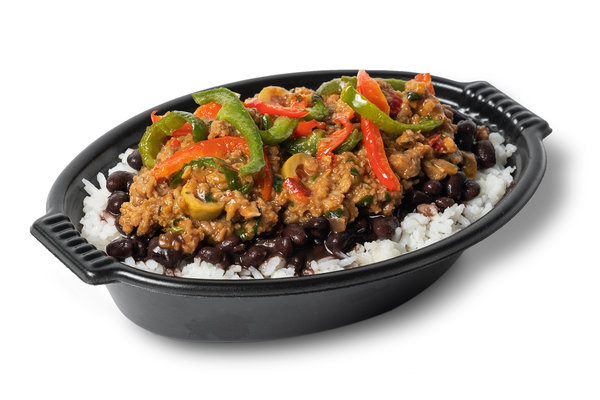 Vegan Picadillo TropiChop®
Craving abuela's picadillo but without any beef? Try Pollo's Vegan Picadillo! It's made with 100% plant-based Beyond Beef®, onions, & peppers – all in a savory, seasoned tomato sauce. It's delicious! Order it now in a TropiChop® with your favorite toppings.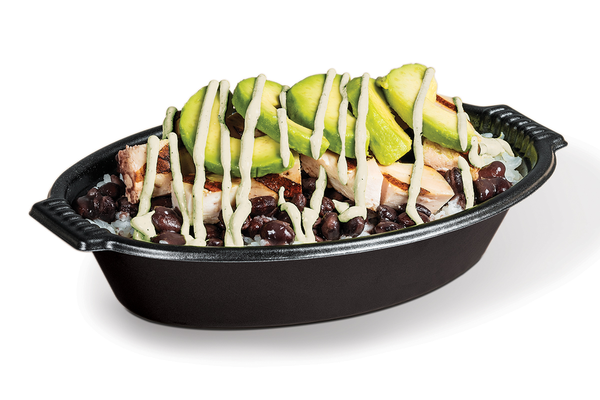 Avocado Cilantro TropiChop®
Our fan favorite has a new attitude! Your choice of rice, beans, grilled or crispy chicken, fresh avocado slices, and our famous Cilantro Garlic sauce come together to take the Tropichop® to the next level.