Explore the flavors with our customizable platters. Start with our fire-grilled citrus marinated chicken or choose from a variety of meats like Mojo Roast Pork (Pulled Pork). Pair with a side or two.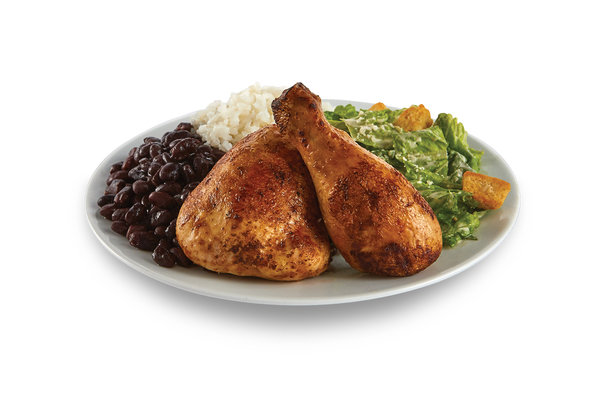 1/4 Fire Grilled Chicken
Fresh marinated in citrus juices and spices for 24 hours, then fire grilled to perfection.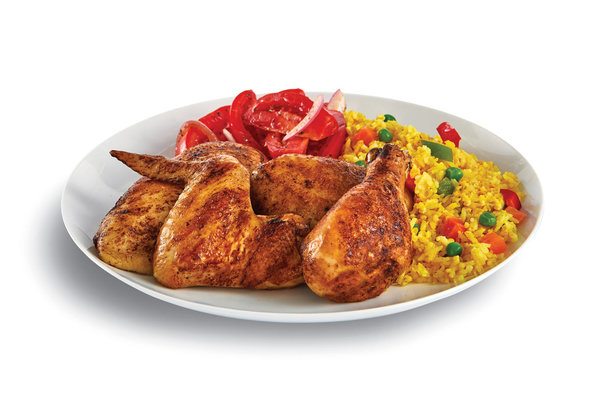 1/2 Fire Grilled Chicken
For big appetites, this dish doubles up the delicious offering with 1/2 of a grilled chicken.
Boneless Chicken Breasts
Two fresh skinless, boneless all-white meat chicken breasts marinated in our citrus blend, then grilled for a super tasty, low-fat meal.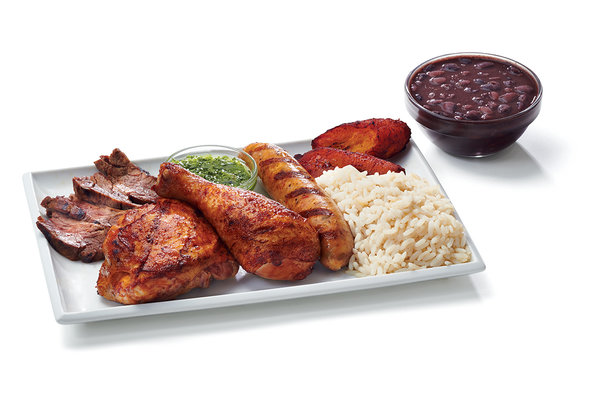 Grillmaster Trio Platter
This platter of grilled favorites features Churrasco Steak with Chimichurri, ¼ Citrus-Marinated Chicken & a Fire-Grilled Chicken Sausage, served with Rice, Beans and Plantains.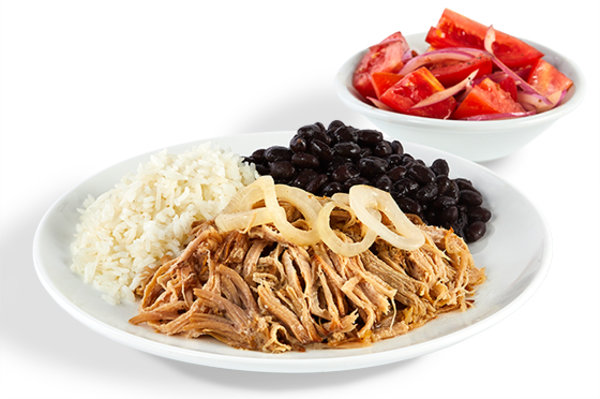 Roast Pork
Slow roasted in a juice blend, our roast pork is a moist and tender marvel crowned with sautéed onions.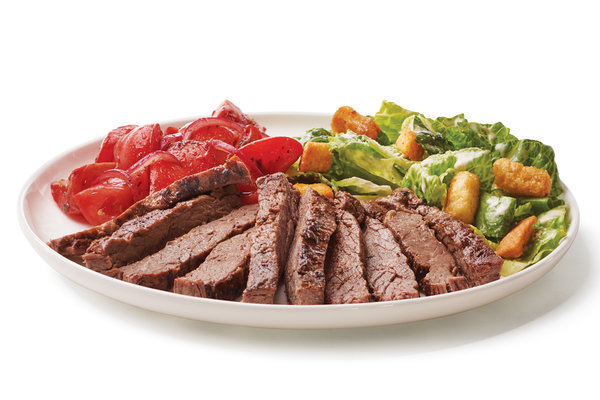 Churrasco Steak Platter
Tender USDA Choice churrasco Steak seasoned & grilled for rich flavor, served with a classic Chimichurri sauce.
* Available in some markets