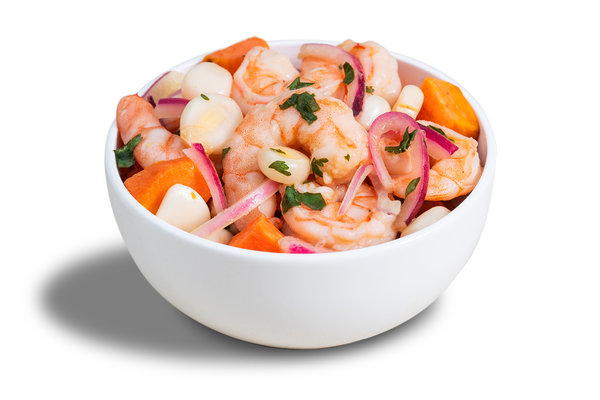 Shrimp Ceviche À la Carte
In the mood for a tasty side of seafood with your signature platter or TropiChop®? Try our freshly prepared shrimp ceviche made with chocolo corn, red onions, aji amarillo, and cilantro, served chilled with delicious chunks of sweet potato. Any fresher and you'd have to catch it yourself!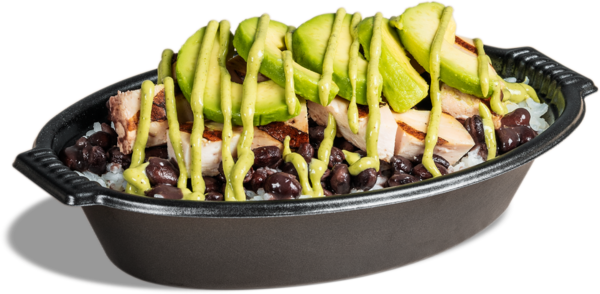 Avocado Cilantro TropiChop®
Our fan favorite has a new attitude! Your choice of rice, beans, grilled or crispy chicken, fresh avocado slices, and our new avocado cilantro sauce come together to take the Tropichop® to the next level.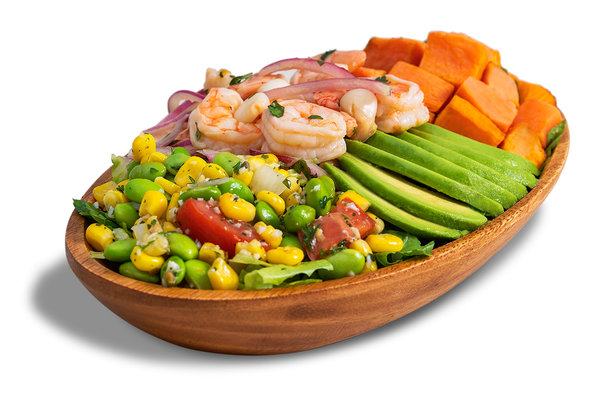 Shrimp Ceviche Bowl
Why have one taste of summer when you can have them all! Enjoy our crisp and cold signature bowl made with our fresh shrimp ceviche featuring chocolo corn, red onions, aji amarillo, and cilantro, paired with tasty sweet potato, avocado slices, and succotash, all over a bed of lettuce. It's all made in house – so tasty it will put a sunny smile on your face!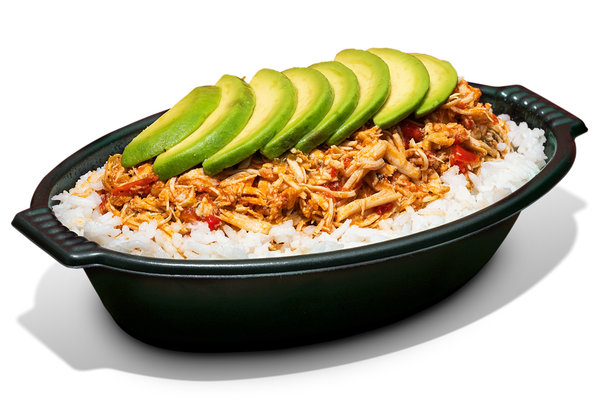 Shredded Chicken TropiChop® (Spicy or Non-Spicy)
Want to enjoy our Cuban "ropa vieja style" chicken? Try one of our amazing TropiChops® featuring our shredded chicken mixed with our special savory house made tomato sauce, either mild or spicy with a touch of with our srirracha sauce, both with sautéed onions and peppers. They come topped with deliciously fresh sliced avocado over your choice of rice. These bowls are going to make your tastebuds happy!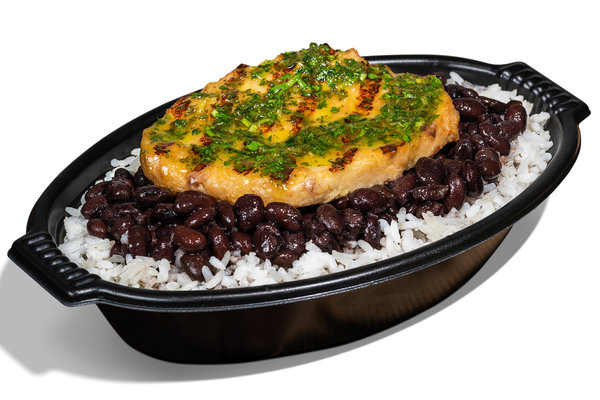 Vegan Chimichurri Chicken TropiChop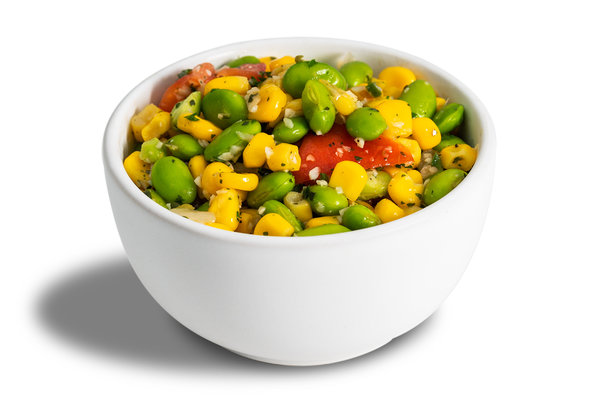 Succotash
Looking for something crisp, cold, and refreshing? Welcome summer with our tasty succotash! Enjoy this flavorful side made with edamame, corn, onion, tomato wedges, roasted garlic, our special blend of herbs, and just a touch of jalapeño – made fresh in house. It's colorful, beautiful, and delicious!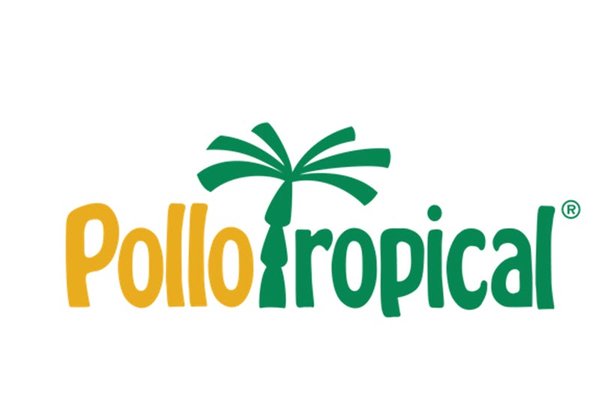 Vegan Chicken Platter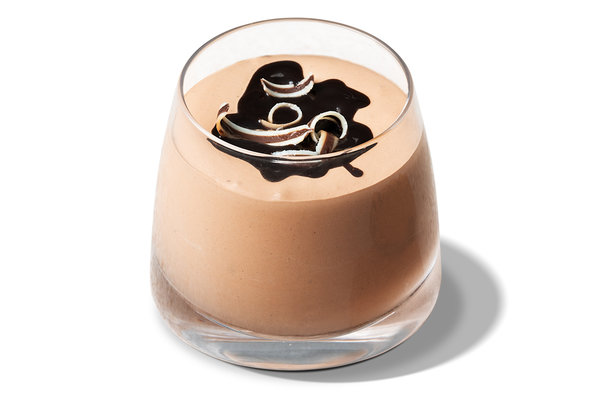 Chocolate Mousse
Looking for a delicious and satisfying sweet treat? Try our smooth and creamy milk chocolate mousse finished with chocolate syrup and chocolate shavings. A meal never ended so good!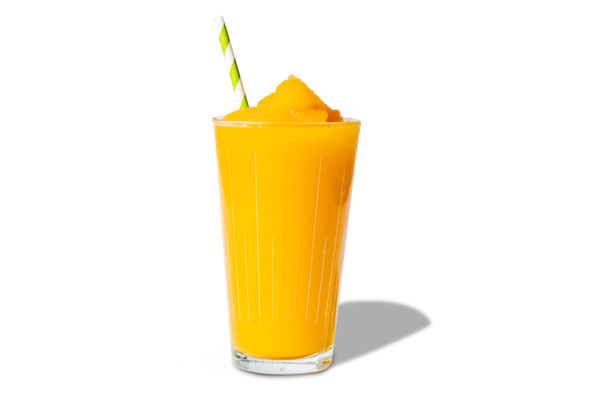 Mango Tropichiller®
The frozen drink you know and love, with the perfect sweet mango flavor.
* Available in some markets