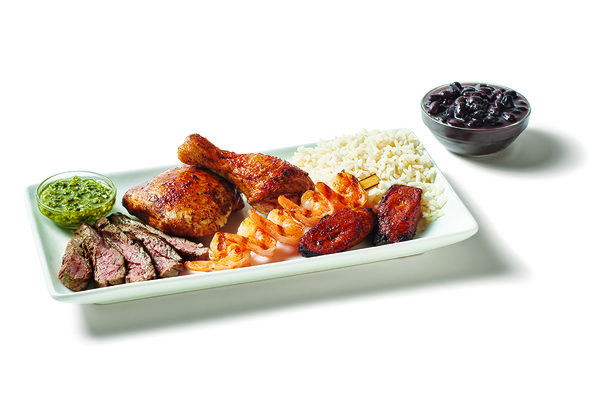 Grillmaster Surf and Turf
This platter of grilled favorites features Churrasco Steak with Chimichurri, ¼ Citrus-Marinated Chicken & our NEW Grilled Shrimp, served with White Rice, Black Beans & Plantains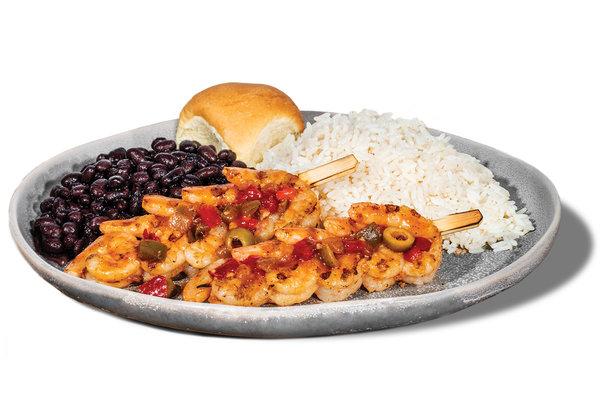 Shrimp Creole Platter
Grilled Shrimp Skewers topped with Shrimp Creole Sauce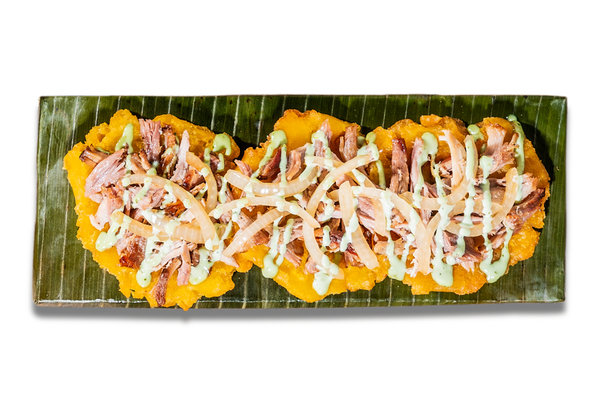 Topped Tostones with Mojo Roast Pork
3 Tostones topped with our mojo roast pork, sautéed onions and cilantro garlic sauce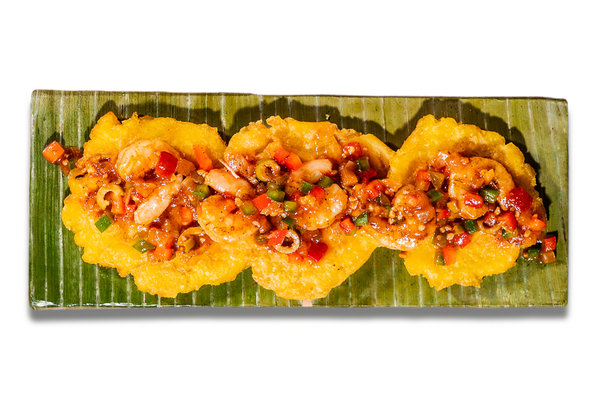 Topped Tostones with Shrimp Creole
3 Tostones topped with NEW grilled shrimp and smothered in shrimp creole sauce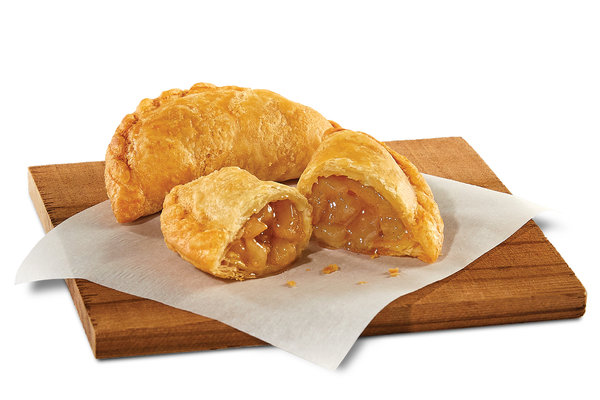 Caramel Apple Empanadas
Two crispy empanadas filled with caramel apples.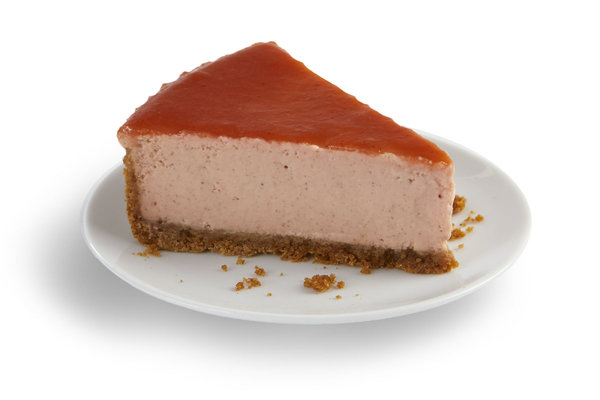 Guava Cheesecake
Classic Cheesecake with a guava flair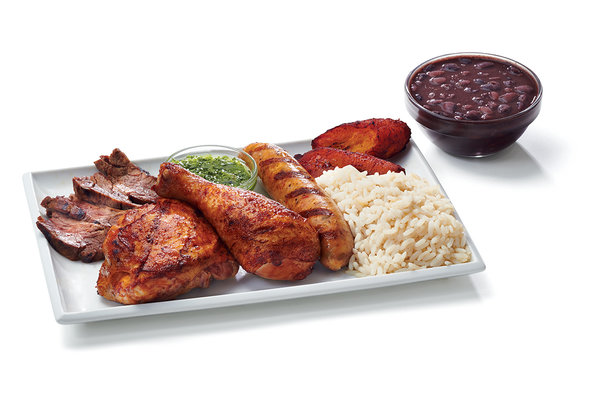 Grillmaster Trio Platter
This platter of grilled favorites features Churrasco Steak with Chimichurri, ¼ Citrus-Marinated Chicken & a Fire-Grilled Chicken Sausage, served with Rice, Beans and Plantains
Key Lime Pie
Sweet & tart key lime pie with a graham cracker crust straight from the Florida Keys.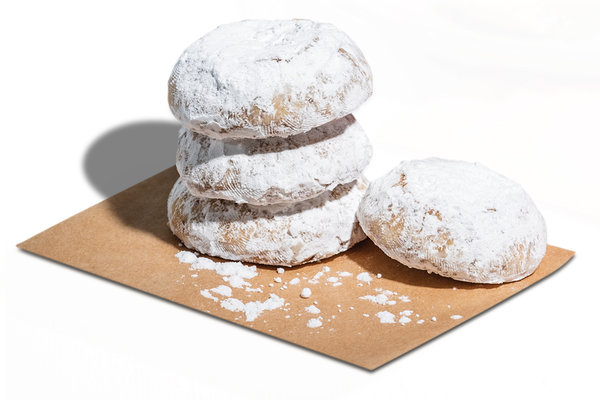 Pecan Cookies
Four Pecan cookies covered in powdered sugar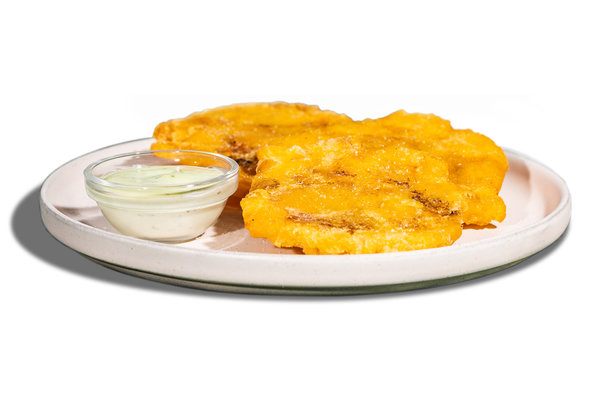 Tostones
Crispy twice-fried plantains
Fresh Strawberry Lemonade
A sweet twist on a summer classic! Light, refreshing & all natural.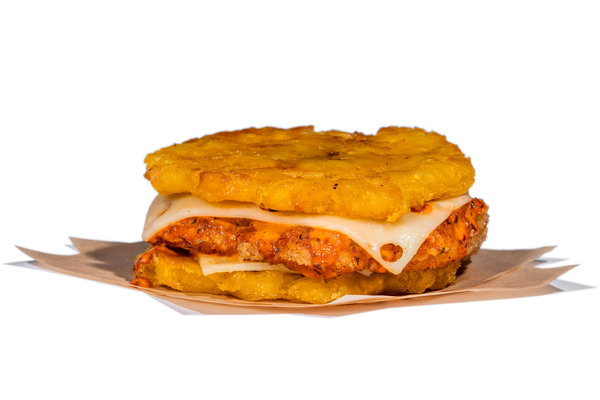 Tostón Sandwich
Crispy chicken served between two crispy tostones with swiss cheese and signature spicy heat sauce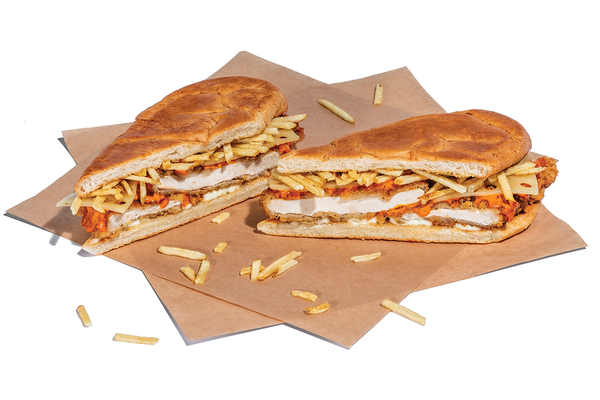 Spicy Crispy Chicken Sandwich
Crispy chicken breast served on a Cuban roll with Swiss cheese, potato sticks, mayo and signature spicy heat sauce