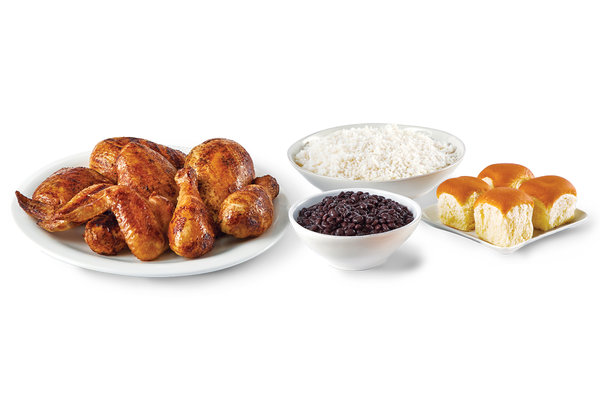 Original Family Meal
Enjoy Pollo's signature Original Family Meal featuring a delicious whole grilled chicken, white rice, our famous black beans, and 4 fluffy rolls to enjoy with your group.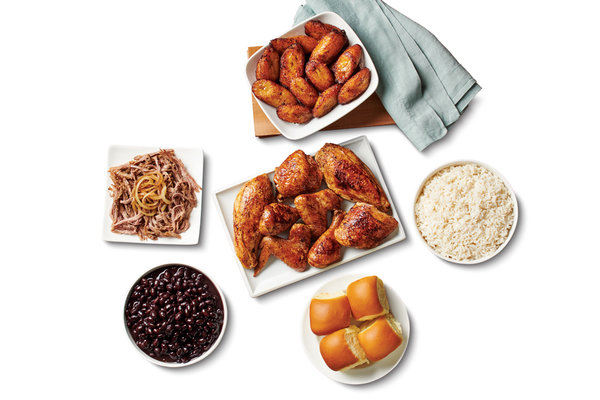 Family Duo Meal
Feed the whole family with the Pollo and Pork Family Meal. This includes a Whole Grilled Chicken, Roast Pork, White Rice, Black Beans, a large order of Sweet Plantains & 4 Rolls.
*Available in some markets