One Whole Chicken
With four warm rolls.
Includes 1-3 large sides (depending on family meal chosen)
Brown Rice, White Rice, Yellow Rice with Vegetables, Black Beans, Red Beans*, Yuca with Garlic Sauce*, Caesar Salad, Balsamic Tomatoes, Kernel Corn, Waffle Fries, Mashed Potatoes with Gravy*, Macaroni & Cheese
Craving more delicious meats?
Add ½ Chicken, Roast Pork, or two boneless chicken breasts.
Choose from our Tempting Signature Sauces
Guava BBQ, Fresh Salsa, Curry Mustard, Cilantro Garlic, Pollo Tropical Hot Sauce, Spicy Poyo Poyo, BBQ.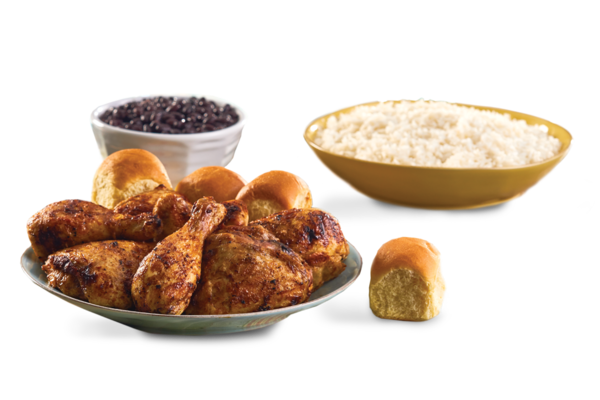 Original Family Meal
Whole Chicken, White or Brown Rice, Black Beans and 4 rolls.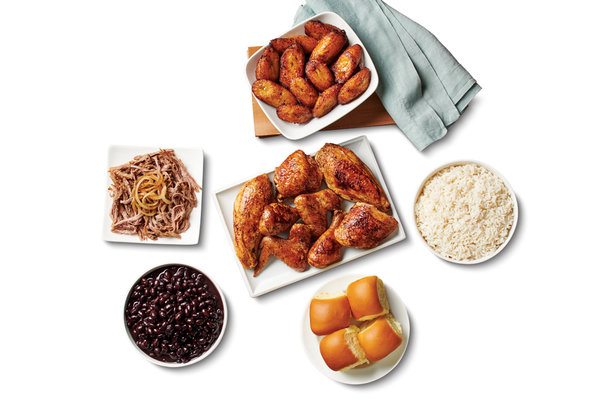 Pollo and Pork Family Meal
Feed the whole family with the Pollo and Pork Family Meal. This includes a Whole Grilled Chicken, Roast Pork, White Rice, Black Beans, a large order of Sweet Plantains & 4 Rolls.
* Available in some markets